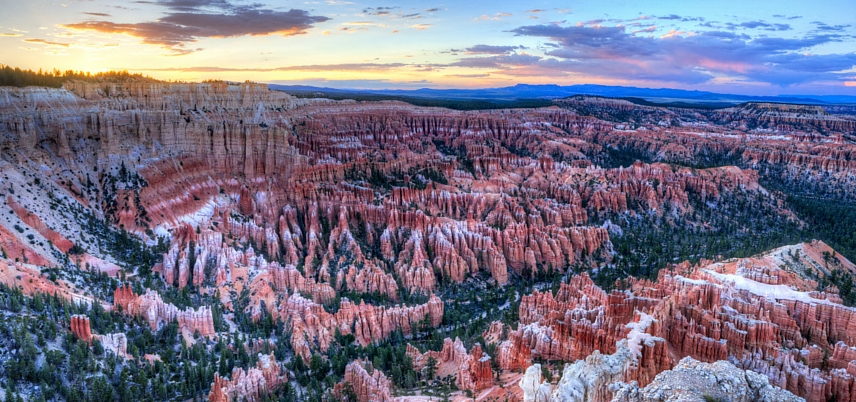 Your Fall Break: Brian Head is a Must See
Southern Utah, the geologic and scenic wonderland, is spectacular in every season – but during the Fall months, if you happen to be lucky enough to encounter the areas along stream beds and higher elevations, the variety of colors can be amazing, especially against the backdrop of the dramatic landscape.
Getting Here
Pretty simple. If you are from Salt Lake just head South on I-15. The trip should take about five hours with food and regular pit stops.
If you are from St. George (1 hr), Las Vegas (3 hrs), or San Diego (7-8 hrs) just head North on I-15. Depending on where you are the trip time will vary but, your destination will be well worth the cruise.
For your reference here is a quick shot using Google Maps.
Why Go
Fall is the best time to marvel over Brian Head's beautiful colors while enjoying a variety of events tailored to the Autumn atmosphere. Color, history, solitude and beauty all seem to converge on a Fall day in Brian Head.
Where to Stay
Brian Head lodging at Copper Chase. This Brian Head hotel boasts the most luxurious and comfortable condos in all of Brian Head. Taking advantage of this Brian Head lodging center will provide a leisurely Fall getaway in the center of town, surrounded by all of the great activities surrounding the Brian Head resort.
Your Weekend Trip
Some great Brian Head Activities include:
Utah's famed, Brian Head Peak
This mountain top, offers spectacular views stretching more than 100 miles in all directions. The formations of Zion National Park and the forest of Bryce Canyon National Park are each visible from this elevated spot of over 11,000 feet.
Hiking
Outdoor enthusiasts are sure to enjoy the endless hiking trails in and around Brian Head. Check out Ramparts Trail, Queens Garden Trail and Alpine Pond.
By mid to late October and into November, depending on exactly where you are, the lower elevation canyons provide thick aspen forests that are speckled and streaked with wonderful variations of golden and red aspens.
Mountain Biking
Ride one of the only places of earth where you can drop over a vertical mile on heart-pounding single track and round trip shuttle service is available to take you to over 200 miles of backcountry trails. Also enjoy the Brian Head Resort Mountain Bike Park, with chairlift access on weekends to get incredible trails with freestyle elements.
National Parks
Explore Bryce Canyon, Zion, Cedar Breaks and Kolob, all within a short drive of Brian Head.
The weekend trip is just a suggestion. My advice would be to plan a trip to Brian Head and Southern Utah for as many days as you can spare. Once you arrive, there will be more to do than they days you have provided. Basing at a ski area like Brian Head will give you the benefit of having cooler temperatures and a number of activities to enjoy.