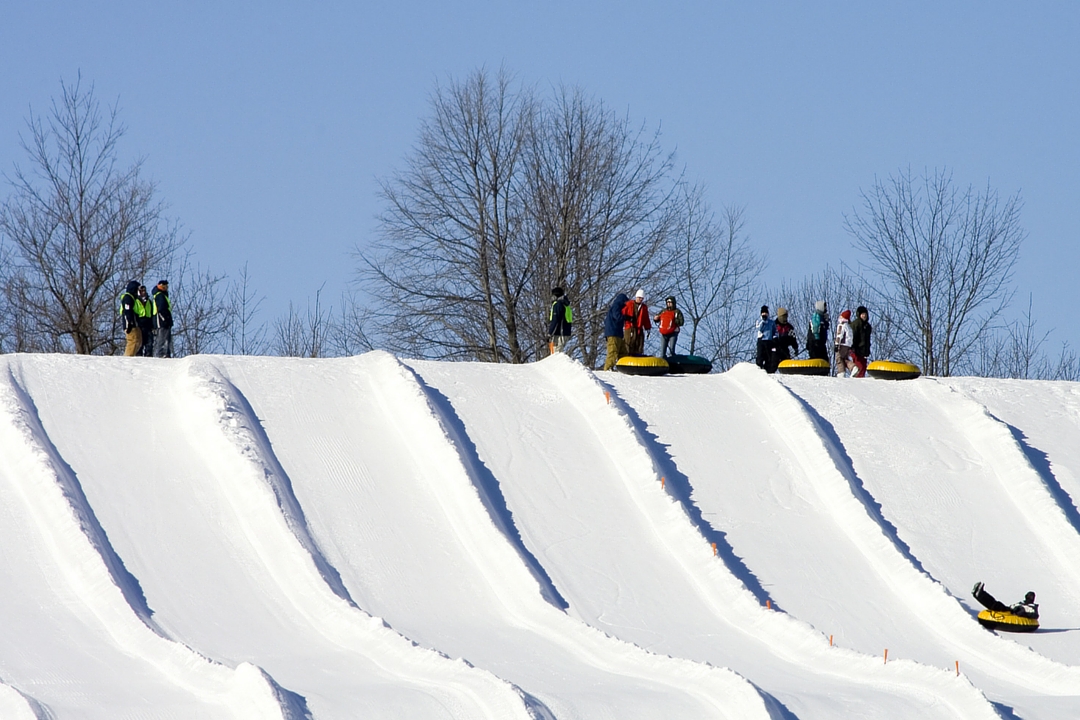 The Best Tubing in Southern Utah
With winter in full swing around the state, some may be wondering how and where they can enjoy the greatest snow on earth. Although, the weather can be quite cold in February, the crisp snow is prime for sledding and tubing. For all the adrenaline junkies out there that need an escape from their house, here are a few of the best spots for tubing in Southern Utah.
Brian Head Resort
Brian Heard resort offers two pristine snow tubing hills located in the mountains of Southern Utah. These mountains run specifically for snow tubing, and are a very popular winter activity at the resort. It's a great place for a family with all different ages to spend a good time together. Some of the most fun to be had in Brian Head is located on these very hills.
Giant Steps and Navajo Mountains
Giant Steps – is a tubing hill with a 100 foot vertical drop and is 600 feet long. Burn Rubber is the name of this snow tubing park and for good reason. They describe the 6 lane park as a frozen waterslide that shoots you down the mountain like a bullet.
Navajo Mountains – is a tubing hill with a 75 foot drop and is 550 feet long. Tubing sessions last for an hour and a half.
Tubing at Brian Head is priced at $18. This provides an hour and a half session on either hillside and tubes to ride. There is also a lift where you are able to sit in the tube and allow it to pull you up the hill. The 6 lanes offered at Giant Steps off plenty of action for racing and fun for everyone.
Giant Steps is open every day of the week while Navajo Mountains tubing hills are open only on the weekends. For more information please visit Brian Head Snow Tubing.
Brian Head Lodging
Brian Head resort has improved its mountain experience with renovated lodges, new tubing hills, new night skiing options, and magic carpet surface lifts.
Brian Head offers a wide variety of accommodations to meet everyone's needs. Please visit Copper Chase to find the best value on luxury accommodations within your budget while you enjoy Brian Head.
Eagle Point
Eagle Point ski resort offers one of the longest tubing runs in Utah, providing two lanes and a double chair lift to help maximize your enjoyment with friends and family. If you want to feel like a kid again try racing down this mountain. Tubing at Eagle Point is a great activity for all ages and groups.
Prices are approximately $15 for a two hour session, which includes your tubes. Hours of operation are Monday through Saturday, while Monday to Thursday are by reservation only. For more information please visit Eagle Point Ski Resort.
Eagle Point Lodging
Eagle Point has two distinct lodges: Canyonside Lodge and Skyline Lodge. Guests often describe the stay at Eagle Point being a classic and authentic experience. For more information please visit Eagle Point Ski Resort.
Cedar City Hotels
If you are not wanting to stay a ski resort during your visit don't be worried. Ceda City, Utah offers a wide variety of bed and breakfast hotels, motels, and vacation homes (if that's your thing). Brian Head is approximately 29 miles from Cedar City, while Eagle Point is approximately 56 miles away. Please visit Scenic Southern Utah for more information.