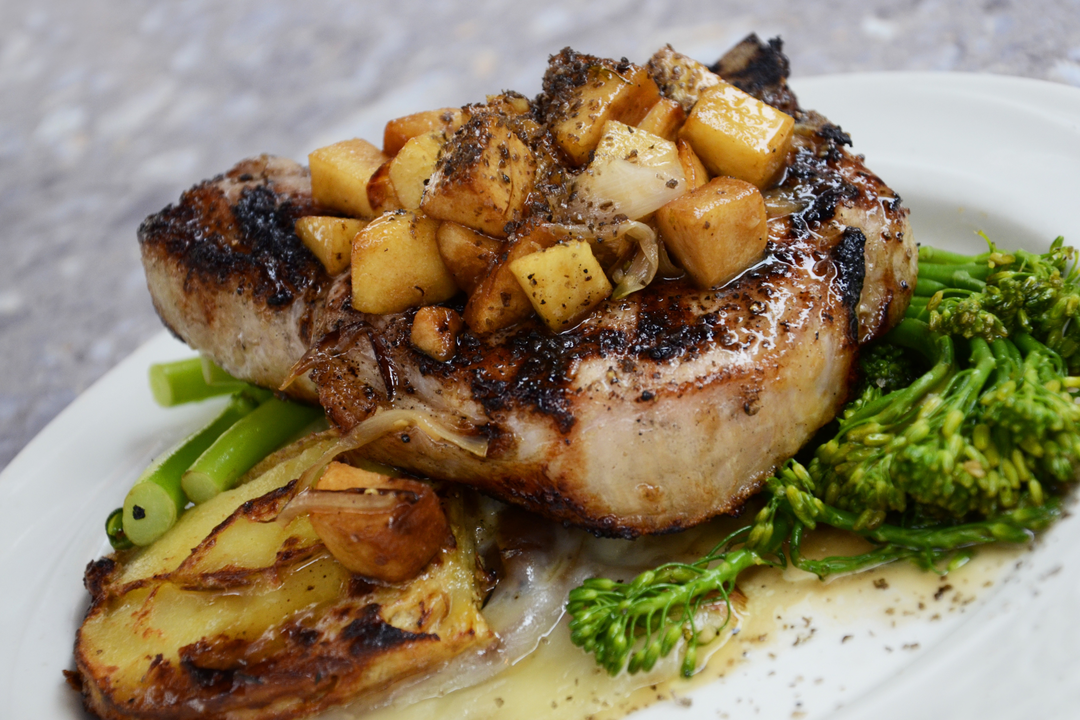 The Best Restaurants in Brian Head – Breakfast, Lunch and Dinner
Whether you're coming to ski during the snowy season, or simply to hang out during the calmer summer months, you'll want to add these premier restaurants to your Brian head itinerary.
We've the listed the best places to enjoy breakfast, lunch and dinner so you can make the most out of your Brian Head experience.
Breakfast
Korner Cafe
Just as the name sounds, this restaurant is quite cozy and convenient and provides huge servings for its guests. The owner, Thad Krueger, is very friendly and is able to make every order on the menu very quickly. You'll wish your stomach was as big as your eyes when you come here, because everything on the menu will sound amazing.
These guys serve breakfast and lunch Monday thru Saturday from 7:30am to 3pm. Visit their Facebook page for more information.
Leany's Steakhouse
Leany's offers both breakfast and dinner, located at the Grand Lodge in Brian Head. Breakfast is served every day from 7am to 11am and dinner is served Thursday thru Sunday after 5pm.
Their breakfast proved to be much more enjoyable than their dinner offering, so we decided to list them here. The breakfast is great, with huge portions that are not over priced. With great service on the side, starting your day at Leany's is a win-win.
Lunch
Lift Bar & Patio
After enjoying the great outdoor Brian Head activities all day, come unwind and enjoy your favorite beverage and a quick bite. These guys are open daily for lunch and dinner starting at 11am.
You will be pleased with the price and service the Lift Bar & Patio provides with a variety of drinks, food and fun. With a nice-casual atmosphere, an in-house bar, and pool table this may be the perfect place to cap off your day at Brian Head. For more information visit The Lift Bar & Patio.
Pizano's Pizzeria
Come enjoy the taste of Italy while in Brian Head! Pizano's Pizzeria is a family-friendly restaurant offering mouth-watering homemade New York style pizza and Italian delights. They combine the casual Italian pizzeria experience with the beauty of the Brian Head landscape. Their kitchen is always in full swing with festive vibes and a great atmosphere. They also offer a great number of monitors to enjoy your favorite sporting events while sipping on one of their many micro brews on tap or house wines.
Pizano's offers takeout and delivery services, and is open 7 days a week. You can indulge in steaming hot pizza and wings after a hard day on the slopes in the comfort of your own lodge. For their full menu check out Pizano's Pizzeria.
Dinner
Cedar Breaks Bar & Grill
This restaurant is located in the Cedar Breaks lodge, where you can experience tantalizing cuisine made from the finest ingredients. Surrounded by magnificent peaks and postcard views, the Cedar Breaks Bar & Grill is sure to impress.
The restaurant is open nightly from 4:30 to 9:30pm. The dinner can be a little pricey but, the taste and service makes up for it. Their award-winning Chef Mercer Mohr provides delectable creations for all to experience. For more information visit Cedar Breaks Bar & Grill.
Double Black Diamond Steakhouse
This restaurant is for the go-getter while on vacation, however, their intimate, fine dining experience is something not to be missed while visiting Brian Head. Each entree is hand crafted to perfection from the finest ingredients. The restaurant offers a wide variety of steaks, wild game, seafood, and pasta, while providing vegetarian alternatives as well.
These guys are open most Friday and Saturday evenings and holiday periods in season. Reservations are recommended for attending this restaurant.