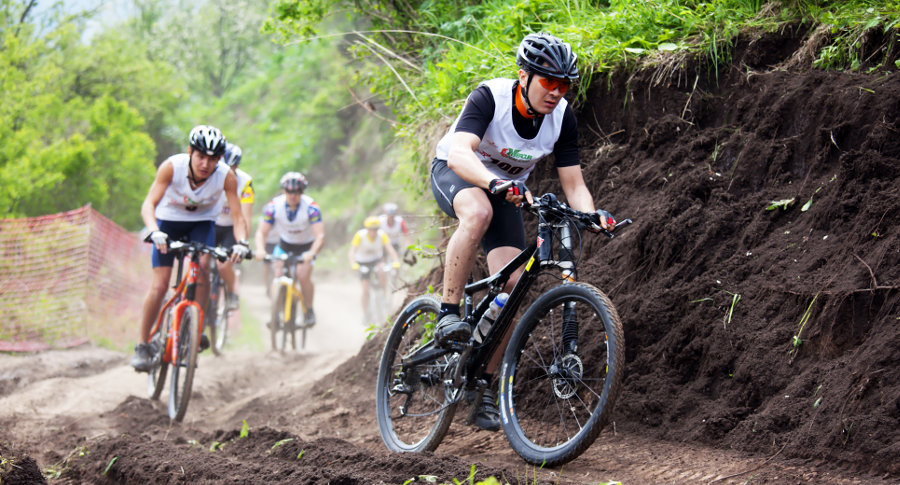 Brian Head Bike Race – Coming this July
Do you love bike riding? Are you looking for that perfect place to ride or for a challenging and exciting bike race? If you are thinking "yes" to both, then look no further than the Brian Head Bike Race located in Brian Head, Utah.
There is a ton to see and do in Brian Head…for any season. Brian Head is a great place for biking, hiking, fishing, golfing, and even horseback trail riding in the summer. In fact, many bikers use Brian Head as a training ground for the Lotoja races due to the high climbs and cooler weather.
Why is Brian Head a great place for bike riding? Another reason is because the Copper Chase complex is ideally located in the middle of town. One of the best parts about visiting Brian Head is the wide range of activities available both at the resort and in town. So not only is the resort conveniently located to all the various bike trails, but you can get some good R&R on your ride…while still being near all the local events.
Brian Head, Utah is a great place to visit and is centrally located to all of the fabulous sites. It's only an hour from Bryce Canyon National Park, three hours from Las Vegas, and four hours from the Grand Canyon (all by car). There are also a number of luxury condos available for rental in one, two, and three bedroom units as well as studio units.
Visitors can also enjoy the finest amenities while they are taking a break from biking. Just some amenities at Copper Chase include an indoor swimming pool, a Jacuzzi spa, saunas and locker rooms, and a guest gym. The Copper Chase resort in Brian Head is also centrally located on the Brian Head Town Bike trail, which is another popular bike area for visitors and residents alike.
And finally, the Intermountain Cup is hosting its first annual Brian Head Bike Race in Brian Head on July 25th. The ICUP is a competitive mountain bike race series for all ages and skill levels. From beginner to pro, all participants will enjoy a great course and a competitive atmosphere. ICUP has been providing competitive mountain bike racers in the intermountain west a professionally organized, competitive outlet for more than 20 years! If you love bike riding, this is an event you don't want to miss!
Finally, whether you want to visit or participate in the Brian Head Bike Race, or for another activity, there is a lot in Brian Head that you don't want to miss—regardless of season or reason to visit. If you love the outdoors, then you'll love Brian Head. Brian Head is situated in a gorgeous area in Utah and is a great place to visit—in any season. Contact the Copper Chase affordable luxury condos today for more information on the Brian Head area and look at all the great Brian Head Lodging options to book your trip today.